Event guide last updated 03.10.09.21. Please email us at info@beagleradio.co.nz if you have something you'd like us to promote.
Beagle Events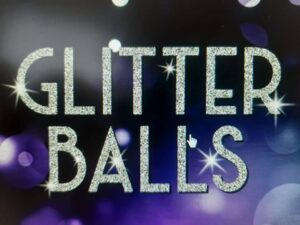 Saturday 6th November @ ONEONESIX

Our funky retro extravaganza returns for another spin of the glitter ball. Dress to impress!!
With DJ's Little Man Big, Lady Mez, DJ Thelmz and Jasper.
**Please note: this event can only go ahead when we're in alert Level 1. We will update this as the covid announcements are made.
Music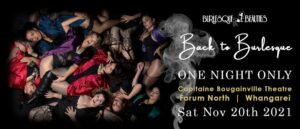 Back to Burlesque – Sat 20th November 2021 @ Forum North
Burlesque Beauties Ltd presents 'Back to Burlesque'
For ONE NIGHT ONLY the Burlesque Beauties open their closed studio doors to show a little more, show a little less, add a little smoke, and welcome you to enjoy an evening of BURLESQUE!
Fully costumed, no nudity, dance, music, amazing guest performers & local talent!
Book your tickets here.
Art
MEGAN DICKINSON GALLERY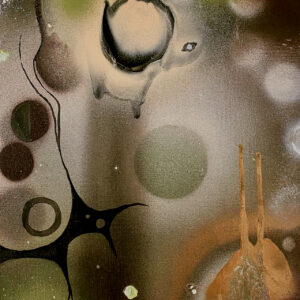 Emerge – 24 September – 16 October 2021
Whangarei Girls High School year 13 Art Students. Artist Talks: Saturday 2 October 11am AND Saturday 16 October 2021.
See more here.
Misfits – On view now until Thursday the 21st of October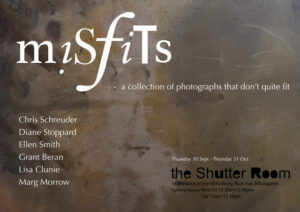 Misfits – A collection of photographs that don't quite fit
In the latest show at the Shutter Room on Rust Ave photographers Chris Schreuder, Diane Stoppard, Ellen Smith, Grant Beran, Lisa Clunie and Marg Morrow have come together to create a different sort of group exhibition.
These photographers work across the spectrum of photography from fine art, to education and commercial work and normally they would be required to carefully select a cohesive group of images that are conceptually and/or visually bound together.  Instead, for Misfits,  they have been challenged to find the images that they love but have never fitted in!  Diane Stoppard explains that "often in our photographic practice we work with intent and so some images become misfits – successful in their own right but not part of a set. This exhibition is a collection of these outsiders".
The Shutter Room is unable to hold an opening during this COVID lockdown level but the doors of the gallery at the back of the Old Library on Rust Ave, Whangārei are open 4 days a week, so please drop in to view this exciting installation of 'photographic misfits'.
Open Wed-Fri 12-4pm/Sat 10am-1pm. See here for event info.
ONGOING EXHIBITIONS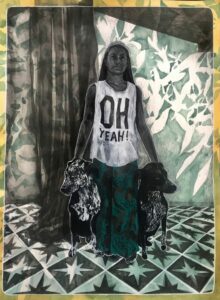 Yesterday, Today, Tomorrow – 17th September – 24th October
Artists, Sally Spicer, Cathy Tuato'o Ross and Cecilia de Donatis explore portraiture with extraordinary finesse.
Opening: Due to Covid-19 Level 2 restrictions an exhibition closing event will be planned in Level 1. Date TBA.
GEOFF WILSON GALLERY (NorthTec)
Permanent collection on display – see Reyburn House website for more details
Theatre / Film / Comedy / Dance
THEATRE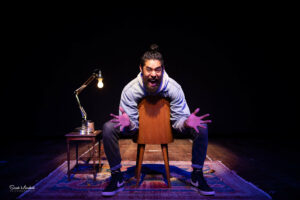 Whangarei Fringe Festival – **POSTPONED** – NEW DATES TBC
The Whangārei Fringe is a two-week multidisciplinary festival of theatre, circus, art, digital technology, music, poetry, cabaret, fashion, drag and more – anything and everything goes. Whangārei CBD will explode with creative activity October 1st – 17th. This festival is run by creatives, for creatives who work hard to keep costs minimal for artists. Are you ready? Let's get weird!
Find out more here.
Improv Mob – Improv acting jams, games and hilarious entertainment. Adult classes 6-8 pm Thursday nights at 116a Bank Street, Whangarei.
If you enjoy 'Whose Line is it Anyway?' you will love acting games.
Improv games are a form of improvisational acting where (almost) anything goes!
Join us as we make up hilariously entertaining stories on the spot from audience suggestions. No night is ever the same!
Suitable for all levels of experience.
LESSONS:
Lessons are available for adults (16+ years).
Lessons are held at Northland Youth Theatre, 86 Bank Street, Whangarei
Whangarei Film Society – showing great films most Thursdays at Forum North
COMEDY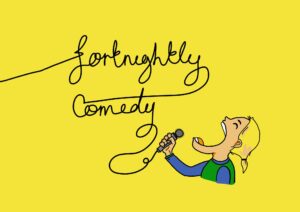 Fortnightly Wednesday Open Mic Comedy Night – 7pm – Fox Bar, Water Street, Whangarei
Fancy giving comedy stand up a whirl? Maybe you've always had a way with words.. Maybe you've a few good stories to tell.. Maybe you just want to test the size of your balls.. then you're half way there! Get in touch!
See Facebook page for more details.
Markets, Festivals & Other Events
Tikipunga Sunday carpark market – Come along bring some goods to sell rain or shine every Sunday all year round.
Stalls are $10.00 for single site and $20.00 for a double site or if selling food this price includes GST . Food stalls need a council licence, and fundraising also need a license. Either just come on day around 6.30am to setup or phone helen on 0211896571.
Food, fresh veges, plants, bricknbrack, something for everyone.
Please come and support our market it's been going here for over 14 years.
Hope to see you all soon. Market doesn't run during covid levels 3&4.
View event on Eventfinda here.
Whangarei Growers Market – Whangarei produces an abundant array of seasonal produce. Held in the carpark at 17 Water Street to browse the fresh produce on offer. Facebook to find out more.
Whangarei Mid Week Market – The place to buy fresh sustainable produce and locally produced goods at an affordable price midweek. Like & follow them on Facebook to find out more.
Weekly Classes
ONEONESIX CLASSES
At 116a Bank St – the old church – see ONEONESIX for the latest info.
Community / Fundraisers
Do you have something you'd like us to add? Send your event info to info@beagleradio.co.nz and we'll add it to our guide. Updated weekly.