Have an event you'd like us promote? Email details to info@beagleradio.co.nz. Event Guide last updated: 25.04.2021
Beagle Events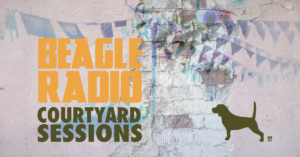 Beagle Radio Courtyard Sessions – May 9th at ONEONESIX. Beagle Radio will be putting on an afternoon of DJ's, Food & Pop-Up Market. Our friends at Hello Pickle will be there doing a pop up Taco Stand. Event is open to our Beagle Radio friends, whanau & community. Come down, get involved and enjoy a Sunday avo with us!
See Facebook event for more details.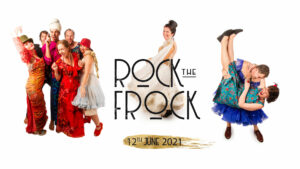 Rock the Frock is BACK! – 12th June 2021
Whangarei's premier event for flaunting your most extravagant finery! A fundraising for Beagle Radio with DJs & live music. 7PM, 116 Bank Street.
Tickets $40 +bf from Eventfinda or support local and omit the booking fee – $40 instore from Paper Bag Princess, Whangarei.
See Facebook event for more details.
Music
ONEONESIX Sunday Sessions – 16th May
ONEONESIX Sunday Sessions is born of the desire to find a beautiful space for connection with local artists –
singers, songwriters, musicians, videographers, photographers, music enthusiasts, poets, passionate listeners, and anyone else keen to journey together.
We are planning on two alternating session themes and will pin a post to the the top of the group page confirming the details of upcoming sessions:
Slow Sessions – monthly music evening.
5-8pm Luna Espresso or BYO dinner, followed by acoustic session – think songs around the campfire without any burning 
Spotlight Sessions – inspiration evening.
5-8pm Luna Espresso or BYO dinner, followed by talk from local artists in Northland willing to share a little of their journey – maybe followed by mini concert or collaborative teaching session…
Koha entry
All welcome
See Facebook event here.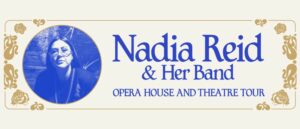 Nadia Reid – Friday 21st May
In March of 2020, Reid released her third full-length album 'Out of My Province' via her own label Slow Time Records in New Zealand and Spacebomb for the rest of the world. Performing a handful of release shows just prior to the March lockdown meant there was a brief moment to celebrate the release. The Line of Best Fit declared it Reid's "most polished album to date" with Uncut calling it "her best album yet", awarding it 8/10. Due to COVID-19 disruptions, Reid and her band headed into a Dunedin recording studio at Chicks Hotel in early 2021 to begin work on album 4. Their May opera house & theatre tour will showcase Nadia's exception body of musical works, as well as have a sneak preview of some of her new creations before signing off to work on finishing her fourth studio album due late 2022.
Whangarei gig at Forum North, 21st May. Get your tickets from Eventfinda here.
Art
STUDIO ARTISTS 21 – The Yvonne Rust Gallery is excited to present STUDIO ARTISTS 21 featuring the hard-working artists of the Quarry Arts Centre. In the past, this eclectic show has featured sculpture, painting, photography, ceramics, moving image and performance. Enjoy the company of friends on what is always a memorable night of celebration!
Opening night event: Friday 12 March 5:30 pm
Running until Saturday 3 April 2021
See Facebook event here.
MEGAN DICKINSON GALLERY
Rosy & Rich Exhibition – Hot off the heels of exhibiting at the Auckland Art Fair 2021 MD Gallery are showing a selection of new works by Rosy & Rich. "Join us at the opening event next Wednesday to celebrate the success of the dream team that is Rosy & Rich. Whangarei based Rosie Parsonson & Richard Darbyshire are a collaborative fusion in every sense. Established thirteen years ago, Rosy & Rich successfully combine their specific skills in ceramics, painting, printmaking and sculpture, with their world views and mutual admiration for one another.
Add this Facebook event to your calendar here.
Open Wed-Fri 12-4pm/Sat 10am-1pm
ONGOING EXHIBITIONS
GEOFF WILSON GALLERY (NorthTec)
HANGAR GALLERY – now at 14 Cross St behind New World
Permanent collection on display – see Reyburn House website for more details
Theatre / Film / Comedy / Dance
THEATRE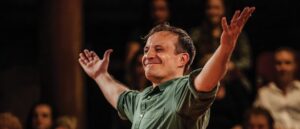 'Every Brilliant Thing 'Tour at ONEONESIX – 5 May – 8 May 7:00pm – 8:15pm
From the acclaimed producers of Hudson and Halls Live! Silo Theatre brings the international sensation, Every Brilliant Thing, to Whangārei and the Hokianga for a strictly limited season. Starring the multi-talented Jason Te Kare, Ngāti Maniapoto, Tainui (Cellfish, Pop Up Globe).
You're seven years old. Dad's picked you up late from school. He tells you that Mum's done something stupid: that she's hurt herself because she's so sad. You start to write a list. It's a list of every brilliant thing in the world. Years pass, decades disappear, the world evolves, and the list takes on a life of its own — because there are plenty of brilliant things in the world, if you just know where to look.
Every Brilliant Thing is a warm, deep hug: a story about depression, loss, and discovering all the beautiful moments in life — whether it's ice-cream, bumper boats, stuffing from a hangī, or peeing in the sea when nobody knows.
Directed by one of Aotearoa's biggest talents, Danielle Cormack (Wentworth, Shortland Street), with design from the award-winning Rachel Marlow and Leon Radojkovic, Every Brilliant Thing comes to Northland following an Auckland season of countless standing ovations.
Improv Mob – Improv acting jams, games and hilarious entertainment. Adult classes 6-8 pm Thursday nights at 116a Bank Street, Whangarei.
If you enjoy 'Whose Line is it Anyway?' you will love acting games.
Improv games are a form of improvisational acting where (almost) anything goes!
Join us as we make up hilariously entertaining stories on the spot from audience suggestions. No night is ever the same!
Suitable for all levels of experience.
LESSONS:
Lessons are available for adults (16+ years).
Lessons are held at Northland Youth Theatre, 86 Bank Street, Whangarei
Whangarei Film Society – showing great films most Thursdays at Forum North
Markets, Festivals & Other Events
The Canopy Night Market is a marketplace of street food and entertainment for you to enjoy. Explore a raft of international street food from our talented vendors. Held mostly on Friday nights, from 5pm until 8.30pm, over the summer months at the Finlayson Street Carpark, Town Basin. Learn More.
Tutukaka Night Markets – Located at the northern end of the Tutukaka Green with the beautiful Tutukaka Marina as a backdrop this twilight summer market will feature Northland artists, artisans, service providers and curators. Usually Saturday evenings, view their Facebook page for the full summertime date schedule.
Whangarei Growers Market – Whangarei produces an abundant array of seasonal produce. Held in the carpark at 17 Water Street to browse the fresh produce on offer. Facebook to find out more.
Whangarei Mid Week Market – The place to buy fresh sustainable produce and locally produced goods at an affordable price midweek. Like & follow them on Facebook to find out more.
Weekly Classes
ONEONESIX CLASSES
At 116a Bank St – the old church – see ONEONESIX for the latest info.
Community / Fundraisers
Do you have something you'd like us to add? Send your event info to info@beagleradio.co.nz and we'll add it to our guide. Updated weekly.