Event guide last updated 14.11.09.21. Please email us at info@beagleradio.co.nz if you have something you'd like us to promote.
Beagle Events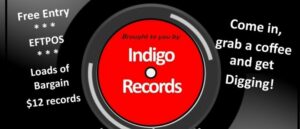 Whangarei Record Collectors Fair 27th November 2021 – @ ONEONESIX
The bi-annual Whangarei Record Collectors Fair is back again at 116 Bank Street, Whangarei.
Blow out the cobwebs and rid yourself of the Covid blues by coming along to this increasingly popular gathering of music and vinyl junkies. Best selection of records this side of the Brynnies!!
Beagle DJ's will be there en masse spinning tunes and encouraging patrons to get involved and even try hands-on mixing for those budding wannabe DJ's.
Great atmosphere guaranteed and come mix with like-minded souls.
Proudly sponsored by Creative Northland, ONEONESIX and Beagle Radio 88.1 FM
Covid-19 precautions will be in place with masks, scan-in and social distancing required.
See Eventfinda for more details or Facebook event here.
Music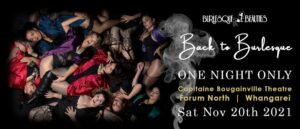 Back to Burlesque – Sat 20th November 2021 @ Forum North
Burlesque Beauties Ltd presents 'Back to Burlesque'
For ONE NIGHT ONLY the Burlesque Beauties open their closed studio doors to show a little more, show a little less, add a little smoke, and welcome you to enjoy an evening of BURLESQUE!
Fully costumed, no nudity, dance, music, amazing guest performers & local talent!
Book your tickets here.
Art
MEGAN DICKINSON GALLERY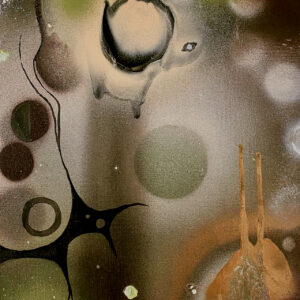 Emerge – 24 September – 16 October 2021
Whangarei Girls High School year 13 Art Students. Artist Talks: Saturday 2 October 11am AND Saturday 16 October 2021.
See more here.
Misfits – On view now until Thursday the 21st of October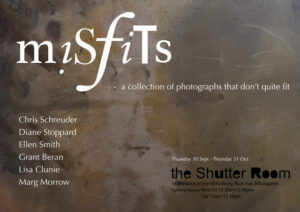 Misfits – A collection of photographs that don't quite fit
In the latest show at the Shutter Room on Rust Ave photographers Chris Schreuder, Diane Stoppard, Ellen Smith, Grant Beran, Lisa Clunie and Marg Morrow have come together to create a different sort of group exhibition.
These photographers work across the spectrum of photography from fine art, to education and commercial work and normally they would be required to carefully select a cohesive group of images that are conceptually and/or visually bound together.  Instead, for Misfits,  they have been challenged to find the images that they love but have never fitted in!  Diane Stoppard explains that "often in our photographic practice we work with intent and so some images become misfits – successful in their own right but not part of a set. This exhibition is a collection of these outsiders".
The Shutter Room is unable to hold an opening during this COVID lockdown level but the doors of the gallery at the back of the Old Library on Rust Ave, Whangārei are open 4 days a week, so please drop in to view this exciting installation of 'photographic misfits'.
Open Wed-Fri 12-4pm/Sat 10am-1pm. See here for event info.
ONGOING EXHIBITIONS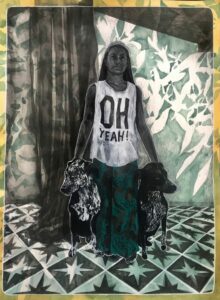 Yesterday, Today, Tomorrow – 17th September – 24th October
Artists, Sally Spicer, Cathy Tuato'o Ross and Cecilia de Donatis explore portraiture with extraordinary finesse.
Opening: Due to Covid-19 Level 2 restrictions an exhibition closing event will be planned in Level 1. Date TBA.
GEOFF WILSON GALLERY (NorthTec)
Permanent collection on display – see Reyburn House website for more details
Theatre / Film / Comedy / Dance
THEATRE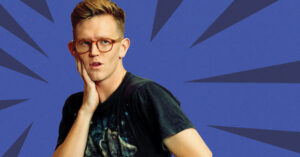 Gentle Man: The Best of Chris Parker – 9th February 2022
Join award winning comedian Chris Parker on tour for a night of his greatest hits.
A rising star of the New Zealand comedy scene, Chris has been seen on TV on 7 Days, Jono and Ben, Funny Girls, Have You Been Paying Attention as well as making a name for himself with his Instagram presence and as a fan favourite on TV2's Celebrity Treasure Island.
With his NZ International Comedy Festival Shows being a yearly sell out sensation, Chris is hitting the road this summer to give you his best material from over the years, as well as something new. It's basically Now That's What I Call Chris Parker, Vol.1.
"an invigorating and charming hour, admirably unpretentious and consistently very, very funny" – The Skinny Edinburgh
Winner – Fred Award 2018 – Best Show of the New Zealand International Comedy Festival
NZ Herald's Top Five Entertainment Heroes of 2020
Get tickets here.
Markets, Festivals & Other Events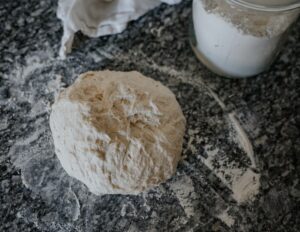 Sourdough Workshop – 21 November 2021 1-5PM @ ONEONESIX
Whangārei Steiner School fundraiser. Learn the art of Sourdough baking for busy people!
Take home a sourdough starter and a loaf of bread to bake the next day.
$65 (price includes nibbles and a glass of wine).
Spaces are limited! To book please email info@whangareisteiner.co.nz and to find out more, see here.
Tikipunga Sunday carpark market – Come along bring some goods to sell rain or shine every Sunday all year round.
Stalls are $10.00 for single site and $20.00 for a double site or if selling food this price includes GST . Food stalls need a council licence, and fundraising also need a license. Either just come on day around 6.30am to setup or phone helen on 0211896571.
Food, fresh veges, plants, bricknbrack, something for everyone.
Please come and support our market it's been going here for over 14 years.
Hope to see you all soon. Market doesn't run during covid levels 3&4.
View event on Eventfinda here.
Whangarei Growers Market – Whangarei produces an abundant array of seasonal produce. Held in the carpark at 17 Water Street to browse the fresh produce on offer. Facebook to find out more.
Whangarei Mid Week Market – The place to buy fresh sustainable produce and locally produced goods at an affordable price midweek. Like & follow them on Facebook to find out more.
Weekly Classes
ONEONESIX CLASSES
At 116a Bank St – the old church – see ONEONESIX for the latest info.
Community / Fundraisers
Do you have something you'd like us to add? Send your event info to info@beagleradio.co.nz and we'll add it to our guide. Updated weekly.